If you have the $2.25/1 Finish coupon from SS 1/2, You can get CHEAP Dishwasher detergent!!! TARGET has them on price cut for $2.50 through 3/12. (EVEN if they are not marked...Last night they weren't marked at the store that I went to, but I took one to a price checker and it scanned $2.50!)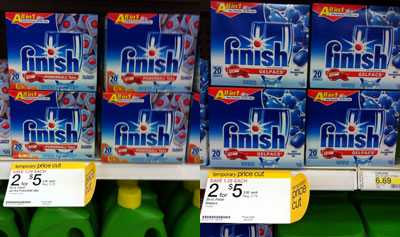 So, I got 8 boxes (one not pictured-already shared!) for $.25 each!
It was $3.60 (including tax) for them ALL!
SAVED $28.32!
That's 89% Savings!